I have a little secret that I am dying to share . . . but I can't, not yet! But soon, very soon, I will be able to tell you all about something SUPER exciting!!! Until then, you'll just have to bare with me! But I promise to make it up to you!Today was Emma's first day of preschool. Her birthday is just past the cutoff for kindergarten, which I was a little disappointed about. But the state has a voluntary PreK program, in which they cover the cost of preschool for four year-olds. Really nice! So, she is going every day for three hours a day and she LOVES it! I was a little worried that she might not go willingly, since she is such a momma's girl, but she grabbed her name tag and sat on the floor with all of the other kids in her class with no issues. Anyhoo . . . I thought I would share some photos of her before she left for school. I know I am a little biased, but seriously, she is the prettiest little girl I know!!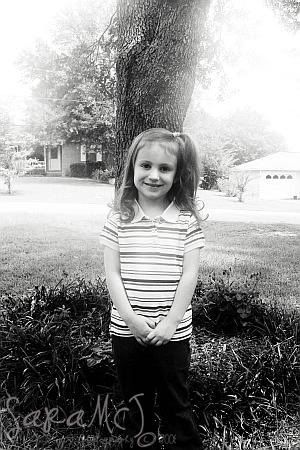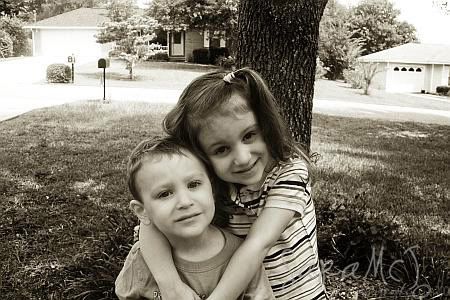 Cutie pie, huh??? LOL! Like I said, I am little partial!!I have a little something to share with you. I decided to try my hand at designing, and since I love alphas, I made this little something to share . . .
And here is the link: Chalked Alpha Set
Please, please, please leave me a comment if you download them. Since this is my first attempt at designing
anything
, please don't be too mean and critical!! I think that I removed any extra smudges, but if there are still some on a letter, feel free to erase it. Also, feel free to resize them and/or recolor. Just please remember they are for personal use only, and do not share. If you have a friend who would like them, send them to my blog and they can download them for themselves!!Okay, that's it for today!! I hope those of you who are still enjoying your summer break are having a blast; and if you're back to school - I hope you have a fabulous school year!! See you tomorrow!!